GIVING / MISSIONS / SERVICE OPPORTUNITIES
COOKIES FOR THE JAIL MINISTRIES
Christmas is a very lonely time to be in jail. The Council of Christian Communions would like to offer these men and women an expression that they are not forgotten, nor are they separated from the love of God. You can help by providing any type of cookie--decorated sugar, chocolate chip or oatmeal raisin. They need to be 2-3 inches in size. Please place in a box with wax paper or cardboard between (no plastic bags). Cookies are needed at the church by Sunday, December 15th. Please mark them "Jail Ministery." Help is needed to pack the cookies. Please see Gerry Coffey.
---
---
Don't forget to buy socks for the Walking to the Manger service project....thanks and blessings to all....Sue
---
FEBRUARY 22 - 29, 2020
Anyone ready for warm weather and a great opportunity to serve God and God's people of Jamaica? Pastor Laurie is going with another group and they have lots of room for folks ready to serve... Cost is roughly $1500, and the first team meeting and deposit are this Sunday, December 8 @ 2pm... Private message if you need more details or to get on the team. Thanks! -Pastor Laurie Steele
---
CHRISTMAS FAMILY DINNER FOOD ITEMS needed:
Through December, we will be collecting for our Families in Need Food Baskets. We always need TUNA, SPAGHETTI, SPAGHETTI SAUCE, SOUP, VEGETABLES, TOILET PAPER, PAPER TOWELS, LAUNDRY SOAP, MACARONI & CHEESE, BOXED POTATOES, CRANBERRIES, FRUIT, GRAVY and STUFFING. Items may be brought during November and into December. We will also have empty grocery bags with the most needed items labeled on the front of the bags.
---
Sunday, January 5, 2020
We are asking that each child bring some kind of item to be placed on the altar at the beginning of Children's Moments. We are encouraging the entire congregation to also participate. Please support CANNED GOODS FIRST SUNDAYS. ITEMS MAY BE LEFT IN THE BASKET at the DROP IN CENTER in hall by offices.
THE FOLLOWING ITEMS WILL REALLY HELP FILL OUR PANTRY:
VEGGIES (canned CORN & BEANS ETC) CANNED MEALS (Ravioli, Stew, Chili, ETC),
JELLY DISHWASHING SOAP LAUNDRY DETERGENT
PAPER TOWELS ALL PURPOSE CLEANERS SHAMPOO
CONDITIONER SHAVING CREAM RAZORS
Continue to pray for this project and support it in any way you can. For more information please call Linda at the church office at 891-8527.
The Mission Team, NEEDS, has partnered with the Sunday School Classes in designating the FIRST SUNDAY of each month as CANNED GOODS Sunday. Began February 4, 2018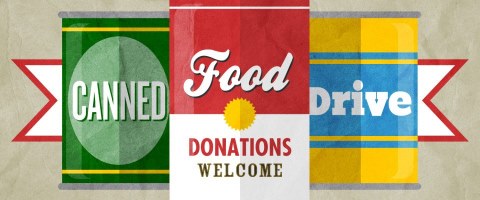 And the little children shall lead them
Future 2020 dates: February 2, March 1, April 5, May 3, June 7, July 5, August 2, September 6, October 4, November 1, December 6.
---
MISSION MEETING
SUNDAY, January 5, 2020
FOLLOWING WORSHIP
in Fellowship Hall
Future 2020 dates: February 2, March 1, April 5, May 3, June 7, July 5, August 2, September 6, October 4, November 1, December 6.
---
IF you HAVE an interest in learning how to make mats out of plastic bags, which go to Haiti and other countries..
contact 513.891.8527 Ext. 1 for additional information.
Group will be meeting at Hartzell UMC on Tuesdays
---
Assistance always needed
Phone office for Details: 513.891.8527, Ext. 1
See Linda or Bob
---
builds began May 11th
Any questions call Jeanie Shilton at 237-7209.
Hands on
Building homes
Providing Lunch to the Volunteers
HOMES WILL BE DEDICATED SOMETIME IN DECEMBER
---
Thanks to everyone who helped with IHN in February.
______________________________________________
BRING IN YOUR EXTRA HALLOWEEN CANDY
WE HOPE TO INCLUDE IN PACKAGES GOING TO OUR TROOPS
(NO CHOCOLATE UNFORTUNATELY)
__________________________________________________________________
EYE GLASSES
Continue to bring in your unused eye glasses. There is a box to accept them at the Drop In Center in the Gathering Area.
Karen Timney will deliver them to the Lion's Club.
__________________________________________________________________
SUNDAY SCHOOL TEAM
THANK YOU to our TEACHERS!
THANK YOU to our PARENTS!
THANK YOU to our GRANDPARENTS!
SUNDAY SCHOOL TEACHERS NEEDED!!
If YOU are interested, reach out to Vicki
513.891.8527 Ext. 1
__________________________________________________________________
We were happy to serve dinner to the students of Wesley Foundation at the UC Campus.
We provided soups, salads and King cake. Fun activity working with young adults.