GIVING / MISSIONS / SERVICE OPPORTUNITIES
FRIDAY 2020 LENT FISH FRYs HAVE BEEN CANCELLED
---
EGGSTRAVAGANZA 2020 CANCELLED
---
YOUR HELP NEEDED!
In response to schools closing, OneDeerPark will be setting up food pass outs for students in need. Families of students will be able to pick up single-day food packs seven, (7), days per week, from 10:30am - noon. Families can pick up packs at Rivers Crossing Community Church, 3850 E. Galbraith Rd.
1) donate food - See the pic below (THESE ITEMS ONLY), all donations of food should be taken to River Crossing Church on Gailbrath Road Noon-5:00 pm

(2) Money donation - some of the kids in the community do not meet the requirements for free or reduced lunch cost. We can help with that too. Get your donations to the church and Pastor Laurie will get them to Bridge of Hope (they handle One Deer Park funds)... Mark envelope One Deer Park and check made out to Bridge of Hope.
(3) Serve with Pastor Laurie - Either Monday, March 23rd or March 30th - 10:30-Noon at River Crossing... I need two servants for each day. (This will likely be extended into April and possibly May).
ALL DONATIONS MAY BE DELIVERED TO RIVERS CROSSING COMMUNITY CHURCH on Gailbrath Road Noon-5:00 pm
TO VOLUNTEER OR MORE INFORMATION CONTACT JAKE SNYDER
---
Sunday, April 5, 2020
We are asking that each child bring some kind of item to be placed on the altar at the beginning of Children's Moments. We are encouraging the entire congregation to also participate. Please support CANNED GOODS FIRST SUNDAYS. ITEMS MAY BE LEFT IN THE BASKET at the DROP IN CENTER in hall by offices.
THE FOLLOWING ITEMS WILL REALLY HELP FILL OUR PANTRY:
VEGGIES (canned CORN & BEANS ETC) CANNED MEALS (Ravioli, Stew, Chili, ETC),
JELLY DISHWASHING SOAP LAUNDRY DETERGENT
PAPER TOWELS ALL PURPOSE CLEANERS SHAMPOO
CONDITIONER SHAVING CREAM RAZORS
Continue to pray for this project and support it in any way you can. For more information please call Linda at the church office at 891-8527.
The Mission Team, NEEDS, has partnered with the Sunday School Classes in designating the FIRST SUNDAY of each month as CANNED GOODS Sunday. Began February 4, 2018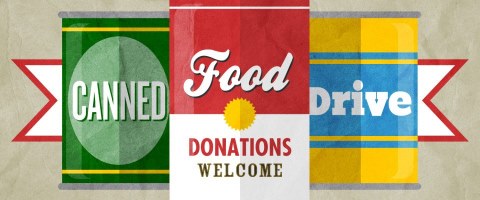 And the little children shall lead them
Future 2020 dates: April 5, May 3, June 7, July 5, August 2, September 6, October 4, November 1, December 6.
---
MISSION MEETING
SUNDAY, April 5, 2020
FOLLOWING WORSHIP
in Fellowship Hall
Future 2020 dates: April 5, May 3, June 7, July 5, August 2, September 6, October 4, November 1, December 6.
---
HOMELESS ... NOT HOPELESS ...
HOPE BAGS for the HOMELESS
Collect and bring these items to church each week... This is an on going collection for 2020:
TRAVEL SIZE: Deodorant, Toothbrush/Paste, Razor, Lotion, Soap, Wipes, Tissue, Shampoo, Chap Stick, Toilet Paper
NON PERISHABLES: Peanut Butter Crackers, Nutition Bars, Tuna/Chicken Packs, Instant Oatmeal, Easy Open Can Soup
OTHER ITEMS: Wash Cloths, Socks, Gloves, Warmer Packs, Rain Ponchos, Combs, Emergency Blanket, Water Bottle, Nail Clippers, Hair Ties, Pre-wrapped Plastic Fork/Spoon
MATS & HOPE BAGS will be given to Maslow's Army Ministry ( a ministry focused on those that find themselves homeless in Cincinnati, OH)
DON'T FORGET TO SAVE YOUR PLASTIC BAGS
...RECYCLING IS A GOOD THING
& CREATING HOPE IS EVEN BETTER!
---
Assistance always needed
Phone office for Details: 513.891.8527, Ext. 1
See Linda or Bob
---
Any questions call Jeanie Shilton at 237-7209.
Hands on
Building homes
Providing Lunch to the Volunteers
CHECK BACK IN SPRING FOR BUILD DETAILS
---
Thanks to everyone who helped with IHN in February.
______________________________________________
BRING IN YOUR EXTRA HALLOWEEN CANDY
WE HOPE TO INCLUDE IN PACKAGES GOING TO OUR TROOPS
(NO CHOCOLATE UNFORTUNATELY)
__________________________________________________________________
EYE GLASSES
Continue to bring in your unused eye glasses. There is a box to accept them at the Drop In Center in the Gathering Area.
Karen Timney will deliver them to the Lion's Club.
__________________________________________________________________
SUNDAY SCHOOL TEAM
THANK YOU to our TEACHERS!
THANK YOU to our PARENTS!
THANK YOU to our GRANDPARENTS!
SUNDAY SCHOOL TEACHERS NEEDED!!
If YOU are interested, reach out to Vicki
513.891.8527 Ext. 1
__________________________________________________________________
We were happy to serve dinner to the students of Wesley Foundation at the UC Campus.
We provided soups, salads and King cake. Fun activity working with young adults.