GIVING / MISSIONS / SERVICE OPPORTUNITIES
2020 FISH FRY SERVERS
SATURDAY, FEBRUARY 15, 2020 10 AM Final FISH FRY MEETING
****************
PLAN & CALENDAR, YOUR AVAILABILITY as a FISH FRY SERVER NOW:
WEDNESDAYS PM Tarter Sauce made
THURSDAYS AM Tarter Sauce Cups filled
THURSDAYS 5-5:30 PM Cole Slaw made
THURSDAYS 7 PM Fish Out
FRIDAYS AM Mac & Cheese, Drinks
FRIDAYS 3PM Servers Show (ALWAYS A LINE BEFORE 4PM)
FRIDAYS (Be prepared to serve early)
FRIDAYS 4PM-7PM Doors Open 2020 FISH FRY
FRIDAYS 7PM-9PM Closers
SATURDAYS AM Cleaners
Look for sign up sheet in Gathering Area as early 2020.
22nd Annual HARTZELL'S LENTEN FISH FRYS "Come for the Fish,stay for the Fellowship"
2020 LENTEN FISH FRY FRIDAYS: February 28, March 6, March 13, March 20, March 27
---
Anyone ready for warm weather and a great opportunity to serve God and God's people of Jamaica? Pastor Laurie is going with another group and they have lots of room for folks ready to serve...
PARTNER WITH MISSION TEAM in the following ways:
**Support with a check to provide a house ( any amount up to $4000/house )
** Join traveling with the team; your investment $1450
** Black or Brown, Men or Women gym or shoes; gently used or new
** Black or Brown, Men or Women shoes
** Black or Brown socks
** Black or Brown, shoe laces
** Children's coloring books, washable markers, crayons, pencils, pencil sharpeners, composition books
**High functionable calculators
**Books for Children's Library (avoid American references within), soft back suggested
**Single color Bookbags
DUE IMMEDIATELY, MARK "Pastor Laurie Jamaica" and DROP TO OFFICE.
Private message if you need more details or to get on the team. Thanks! -Pastor Laurie Steele
---
---
Sunday, February 2, 2020
We are asking that each child bring some kind of item to be placed on the altar at the beginning of Children's Moments. We are encouraging the entire congregation to also participate. Please support CANNED GOODS FIRST SUNDAYS. ITEMS MAY BE LEFT IN THE BASKET at the DROP IN CENTER in hall by offices.
THE FOLLOWING ITEMS WILL REALLY HELP FILL OUR PANTRY:
VEGGIES (canned CORN & BEANS ETC) CANNED MEALS (Ravioli, Stew, Chili, ETC),
JELLY DISHWASHING SOAP LAUNDRY DETERGENT
PAPER TOWELS ALL PURPOSE CLEANERS SHAMPOO
CONDITIONER SHAVING CREAM RAZORS
Continue to pray for this project and support it in any way you can. For more information please call Linda at the church office at 891-8527.
The Mission Team, NEEDS, has partnered with the Sunday School Classes in designating the FIRST SUNDAY of each month as CANNED GOODS Sunday. Began February 4, 2018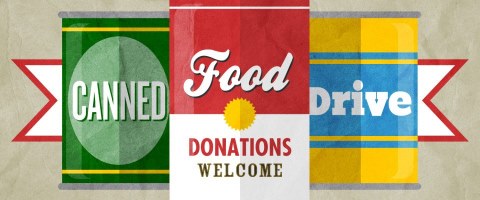 And the little children shall lead them
Future 2020 dates: February 2, March 1, April 5, May 3, June 7, July 5, August 2, September 6, October 4, November 1, December 6.
---
MISSION MEETING
SUNDAY, February 2, 2020
FOLLOWING WORSHIP
in Fellowship Hall
Future 2020 dates: March 1, April 5, May 3, June 7, July 5, August 2, September 6, October 4, November 1, December 6.
---
IF you HAVE an interest in learning how to make mats out of plastic bags, which go to Haiti and other countries..
contact 513.891.8527 Ext. 1 for additional information.
Group will be meeting at Hartzell UMC on Tuesdays
*****************************************************************************
HOMELESS ... NOT HOPELESS ...
HOPE BAGS for the HOMELESS
Collect and bring these items to church each week... This is an on going collection for 2020:
TRAVEL SIZE: Deodorant, Toothbrush/Paste, Razor, Lotion, Soap, Wipes, Tissue, Shampoo, Chap Stick, Toilet Paper
NON PERISHABLES: Peanut Butter Crackers, Nutition Bars, Tuna/Chicken Packs, Instant Oatmeal, Easy Open Can Soup
OTHER ITEMS: Wash Cloths, Socks, Gloves, Warmer Packs, Rain Ponchos, Combs, Emergency Blanket, Water Bottle, Nail Clippers, Hair Ties, Pre-wrapped Plastic Fork/Spoon
MATS & HOPE BAGS will be given to Maslow's Army Ministry ( a ministry focused on those that find themselves homeless in Cincinnati, OH)
DON'T FORGET TO SAVE YOUR PLASTIC BAGS
...RECYCLING IS A GOOD THING
& CREATING HOPE IS EVEN BETTER!
---
Assistance always needed
Phone office for Details: 513.891.8527, Ext. 1
See Linda or Bob
---
Any questions call Jeanie Shilton at 237-7209.
Hands on
Building homes
Providing Lunch to the Volunteers
CHECK BACK IN SPRING FOR BUILD DETAILS
---
Thanks to everyone who helped with IHN in February.
______________________________________________
BRING IN YOUR EXTRA HALLOWEEN CANDY
WE HOPE TO INCLUDE IN PACKAGES GOING TO OUR TROOPS
(NO CHOCOLATE UNFORTUNATELY)
__________________________________________________________________
EYE GLASSES
Continue to bring in your unused eye glasses. There is a box to accept them at the Drop In Center in the Gathering Area.
Karen Timney will deliver them to the Lion's Club.
__________________________________________________________________
SUNDAY SCHOOL TEAM
THANK YOU to our TEACHERS!
THANK YOU to our PARENTS!
THANK YOU to our GRANDPARENTS!
SUNDAY SCHOOL TEACHERS NEEDED!!
If YOU are interested, reach out to Vicki
513.891.8527 Ext. 1
__________________________________________________________________
We were happy to serve dinner to the students of Wesley Foundation at the UC Campus.
We provided soups, salads and King cake. Fun activity working with young adults.